Within one year is a lot of emerging smartphone with the best technology. But only a few were selected as the best smartphone of 2012.
1. Samsung Galaxy S III
Galaxy S III as the best smart phone 2012 because he supplied capable hardware specs, camera quality, and feature-rich, including S Voice, Stay Smart, S Beam, Direct Call and Cast AllShare.
Galaxy S III to be the best-selling smart phone in the world. According to market research agency Strategy Analytics, Samsung sends 18 million Galaxy S III to the world in the third quarter of 2012. This achievement beats the iPhone 4S had shipped 16.2 million units by Apple.
Samsung will provide the operating system update Galaxy S III to be Jelly Bean. This update includes Premium Suite package, which allowed him to open two applications simultaneously on a single screen.
2. iPhone 5
3. HTC One X +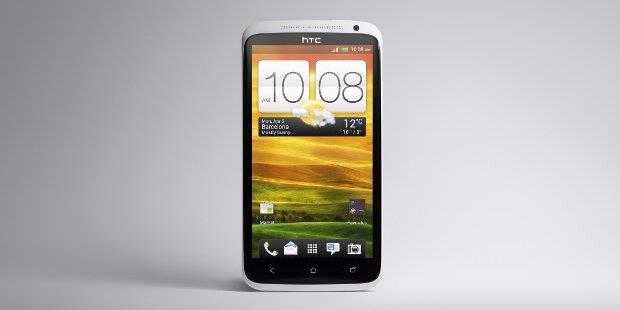 Products reincarnation of HTC One X. One X + is a smart phone HTC Android designed in 2012.
HTC updating some hardware on One X +. The first is an update on the processor. One X + HTC is still using the same quad-core processor with the previous generation, the Tegra 3. The difference, One X + using a processor with a speed of 1.7 GHz, while the HTC One X carries a 1.5GHz speed.
Second, an update on battery capacity. One X + equipped 2.100mAh battery capacity. It's more than just the X One 1.800mAh.
The last component is updated internal memory, which in this case HTC One X + provides 64GB of internal memory so users can store more data.
4. Samsung Galaxy Note II
Samsung combines design smart phones and tablet the Galaxy Note II. For those who feel 7 inch tablet is relatively large, the Galaxy Note II could be an alternative option for 5.55-inch screen is designed.
Values ​​over Galaxy Note II is the pen stylus and the application's Note. Both are very useful for you who like to "doodle", especially designers and creative workers who used to work with a pen or pencil.
5. Nokia Lumia 920
Best smart phones last fall on the Nokia Lumia 920, the Windows Phone operating system 8. Lumia 920 offers a quality camera.
8MP main camera has a resolution supported PureView technology. PureView pixel oversampling technology, a method of grouping small pixels that are combined to form a single superpixel. Nokia claims the technology is capable of capturing images are much cleaner even in low-light room.
File size photo from camera tech PureView not great. The Nokia said PureView technology makes file size of images equivalent to 5MP. So, no need to worry about these photos make full storage media.
Lumia 920 adopts the concept unibody design with a wide selection of colors ranging from black, white, red, to yellow light.
He is equipped with battery charging technology without intermediaries (wireless). To charge the battery of Lumia, the user can put it in the special accessories, such as speaker dock and pillows. This wireless charging technology uses induction method.